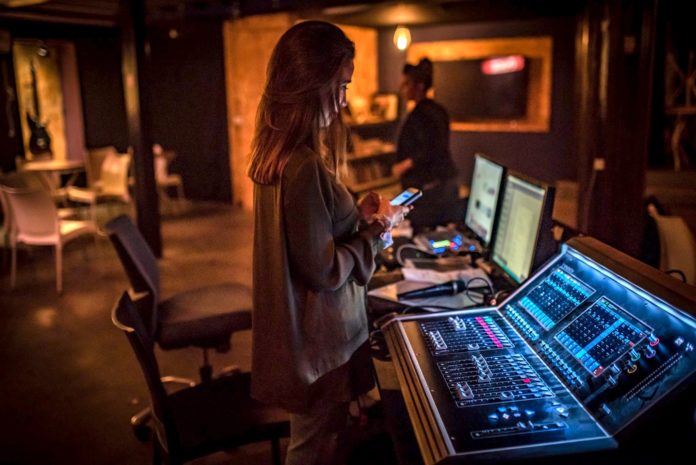 Exclusive interview with Enat Ventura – Musician
A Swiss-born Israeli, Enat Ventura grew up musically between two worlds — her Jewish Moroccan heritage and hip hop.
Unable to stand still while hearing music, Enat started dancing hip hop and Israeli folk dance at the age of three. After studying piano a few years, she switched to voice and began intensive singing lessons.
After moving to Israel in 2011, Enat became a bandleader and vocalist with the Israel Defense Force Band and served in the IDF for two years. That inspired her to study music more in depth. In 2015, Enat received a scholarship from Berklee College of Music, where she studied Contemporary Writing and Production, and explored diverse genres such as jazz, pop, Middle Eastern and electronic dance music for the first time. In 2017, while studying in Valencia, Spain, she won a Music Production Award in collaboration with Fariz Ahmed and Dhaval Kotari; the judges were Indian entertainers Clinton Cerejo and Rensil d'Silva.
After graduating in 2018, Enat moved to New York City. There, she worked at the Cutting Room Studios in Manhattan, produced Lea Kalisch's debut single "Eshet Chayil of Hip Hop" and composed the soundtrack for a Tel Aviv-based contemporary dance show, "Tzumud," performed by Tamara Dagan and Sara Paternesi.
In mid-2019, Enat joined an all-female creative team as the composer and sound designer for a New York-based solo show, "In the Kitchen," written by Hannah Goldman and produced by Experimental Bitch Represents.
Enat returned to Israel at the end of 2019. There, she works as an assistant engineer at a Tel Aviv recording studio and is producing her first record to be released this year.
NY Glam: What is your music background? Do you write your own songs?
I picked up the piano when I was three years old. Later, I started taking voice lessons and that's when I realized that I wanted to pursue music full time. In 2018, I graduated from Berklee College of Music and continued as a music producer and teacher in NYC. I'm an independent music producer; therefore, I mainly do client-based projects.
NY Glam: Which instruments do you play if any?
Voice and piano. Currently, I'm picking up the bass, without a pick 😉
NY Glam: Can you tell us about any albums/songs you have released?
I've released an orchestral piece, called "Ke'ev", translated as "deep sorrow" in Hebrew. In the past two years, I've mainly produced music for podcasts, theatre and dance shows which can be found on my website: www.enatventura.com
NY Glam: What are your long-term career goals?
I've always been a huge fan of the film music industry. I believe that's where I'm aiming for.
NY Glam: How important is image?
As an artist, I think it's crucial to find a connection between your artistry and your personality. We need to ask ourselves "What's the message I want to deliver?" and "Why do I want to raise awareness about this specific topic?" Especially nowadays, where our image is dominated by social media platforms (which I'm not a big fan of) we have to remember to stay true to ourselves and sometimes ignore negative comments.
NY Glam: What inspired this project and who did you work with?
Lea, a dear friend of mine since childhood, convinced me that this project could be achieved. It was the first time I've worked on a record from scratch to the final product. As mentioned before, I think Lea's message 'inspiring Jewish women' is what convinced me to work with her.
NY Glam: Describe your style.
It's hard to answer this question. Because of this whole digitalized-streaming era we're living in, we're exposed to so many diverse genres that we don't even know what our music really sounds like. However, if I had to put it in a nutshell, I believe, I'm mixing Hip Hop, Funk, R&B and Middle Eastern influences with Electropop. I'm very curious about finding new, unfamiliar sounds in my music.
NY Glam: What are you currently working on?
I'm working on my first record that will be released this summer.