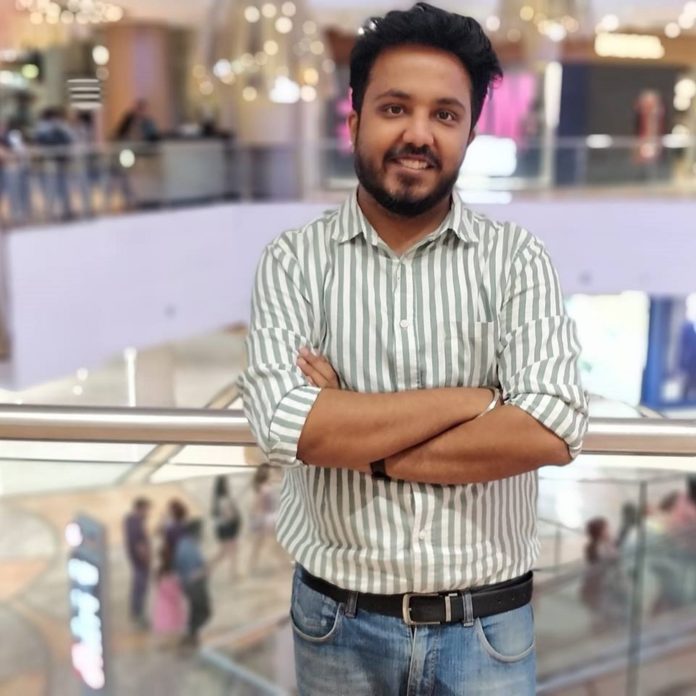 Sankalp Pradeep Shukla is a photographer, poet and communication professional from Kolkata India. A published author of more than two poetry books & State Level winner in creative writing and an acclaimed photographer, his photography works have been published in Times of India and exhibited in Louvre museum Paris, London, Moscow, New York and many online galleries. His photography work speaks volumes of his communication ability through art. Apart from commercial assignments, Sankalp focuses on conceptual photography and is a specialized pre wedding photographer, having worked on more than 100 assignments. Currently working on ad-films, he plans to work on documentaries in future.
Exclusive interview with Sankalp Pradeep Shukla -Photographer
NY Glam: Tell us a little about yourself and your career beginnings.
A journalism graduate from Pune and an alumni from Xavier Institute of Communications Mumbai , my photography journey started in 2006 from my graduation college and evolved learning in depth from my mentor Mr. J B Mistry , Dean of Photography and Film Studies at Xaviers Mumbai. My professional career in photography started in the year 2010 when I freelanced for Times of India for a year as a writer and photojournalist.
NY Glam: What projects are you currently working on?
Currently, I am working on a project documenting difficulties faced by the LGBT community in India.

NY Glam: What art do you most identify with?
I find inspiration in social issues pertaining to society.
NY Glam: What themes do you pursue?
I pursue conceptual, abstract and portrait theme.
NY Glam: What's your favorite art work?
Women's State in India
NY Glam: Tell us about one of your projects which you are very proud of.
A recent project on The Dark side of Varanasi, a holy city in India is my favorite project till date. The project highlights the darker side of Varanasi.

NY Glam: What does "being creative" mean to you?
Being creative to me means embracing originality and making unique connections between seemingly incongruent ideas.
NY Glam: What are you trying to communicate with your art?
I am a storyteller using the medium to communicate, connect and convey stories which needs to be heard.
NY Glam: What role does the Artist have in Society?
Artists are a vehicle for expressing universal emotion. Creative thinkers and artists must provide their communities joy, interaction, inspiration, and also give thoughtful critique to political, economic and social systems — pushing communities to engage thoughtfully and make steps towards social progress.
NY Glam: What are your thoughts on being an artist in today's world?
Art has been said to be 'an expression of both hope and despair', which embodies all facets of the human condition. Being an artist in today's world is a beautiful feeling.
NY Glam: How has photography influenced your life?
Photography has changed my perspective towards life.
NY Glam:What art movement or artist would you say influences your work most?
I am in love with Rafiq Sayed's work, a renowned photographer based out of Mumbai.
NY Glam: What can we expect from you this year?
This year, I plan to shoot more abstract, portrait and fashion photography.
NY Glam: Can you share with us three favorite things about your city/culture?
I am from Kolkata India. The three favorite things about Kolkata are its rich history, Durga pooja festival and sweets.