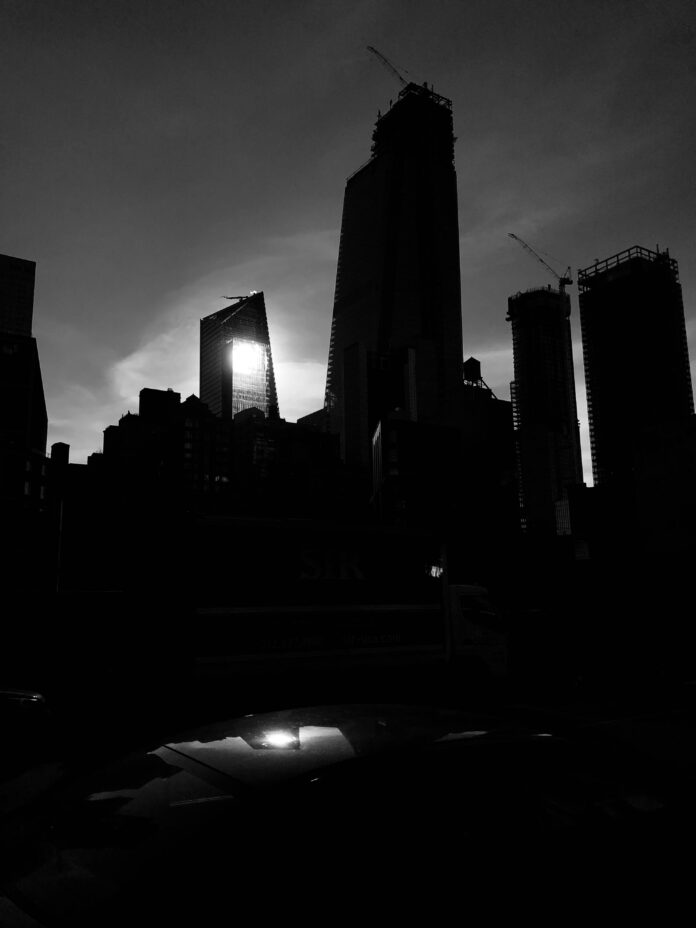 Well-known artist, colorist, and editor Blerti Murataj has created his own community space for artists, filmmakers, and musicians who are empowered and inspired by his creative vision. His art encourages the development of our inner sight and gives us a deeper appreciation for the world.
Blerti Murataj's current art project is inspired by the game of absence, in this case, of the light, in a given urban and social environment. While the working title of the project is "the shape of the shadow", its concept is a reflection of his innovative imagination that offers beauty in color and black and white.
Blerti Murataj graduated from Art Academy in Tirana, in the department of Visual Arts in 1999. He continued his studies for Master of Fine Arts in Photography, Video and Related Media at the well known School of Visual Art (SVA) in NYC but dropped out of program in 2001 to pursue his professional dream. He has been living and working in New York City since 2000.
Blerti Murataj's notable color grading works include: "Comedians in Cars Getting Coffee" of Jerry Seinfeld, Oprah's "Master Class" series for OWN, "Bon Jovi: When we were beautiful" for ShowTime and Tribeca Film Festival, "Lady Gaga: Inside of the Outside" for MTV, and a list of commercial work for Nike, Verizon, McDonald, Honda, IBM, Sony, Grey Goose Vodka, just to name a few. Many of the projects he has worked on have received awards such as Emmy Award, The Clios, TED's Ads Worth Spreading, NASA Honor Award etc., have aired in major US networks and have been part of official selection in film festivals throughout the United States.
In 2007 Blerti Murataj founded his own successful company "edit4 Inc." dedicated to production, post-production, photography and design. (www.editfour.com)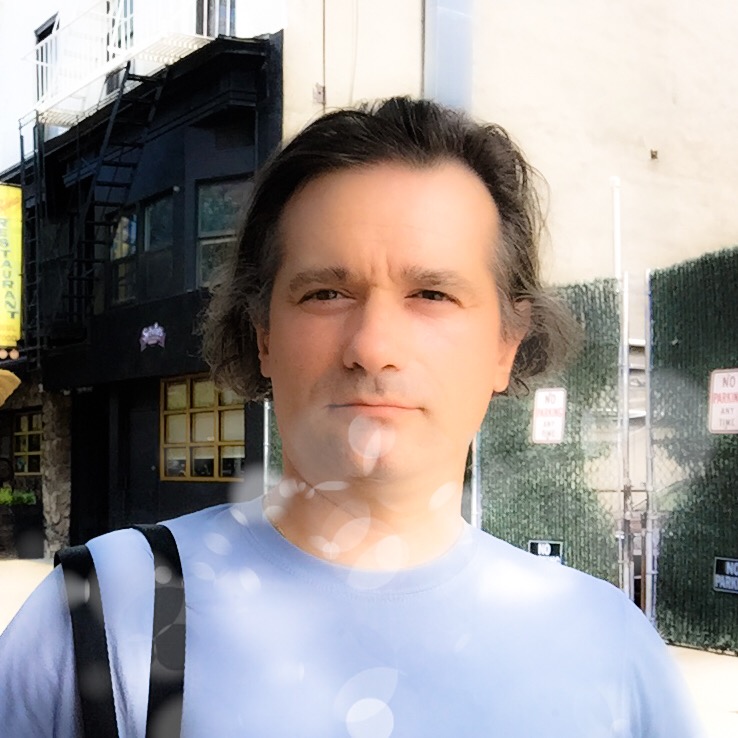 Interview with Blerti Murataj: The Inspiration behind the "The Shape of the Shadow" project
Can you tell us a little bit about your career? How did you start your journey on this career path?
Blerti Murataj: Answering this question can take me forever to describe all my wonderful experiences. Many memories flow in my mind for each turn of the story in my life. Moving forward to film and video post-production, and lately color grading and finishing via edit4 Inc., my company, is for sure result of unavoidable desire to create and have that personal space, and the right team, to exercise it.
Starting with production and then focusing more into editing the clips into a story and then applying finishing touches, developing the color palette like in paining, that is briefly my path.
What is most rewarding about what you do?
Blerti Murataj: It is working on projects that absorb you, traveling with them into areas of knowledge unknown before. For me this is a real treat. Also having the opportunity of viewing of what might be the highest quality of that artistic creation.
As a color grading artist or editor, which one of your previous projects do you consider your best work and why?
Blerti Murataj: Each project I have worked on has had its own challenges, concerning artistic expression or technical solutions, in terms of implementing pioneering technologies for the time of their production. Be it documentaries about Maya Angelou or Lady Gaga, journeying through American War of Independence or present-day America with comedians that make you think, visually tasting Grey Goose Vodka or fluid dancing of Honda robots, listening to "Living on the Prayer" in a surround sound or witnessing artists develop Tiffany unique masterpieces.
Can you tell us more about your involvement with the visual art projects?
Blerti Murataj: Sure. My education background is in visual arts. So, it is more than just involvement. It is a way I experience life.  Although I have to add that my work schedule has taken a toll in my creative process, not allowing me allocating more time on art projects. Therefore, many of the art projects I've worked on in the recent years, I feel, are more like archeological remains of a bigger work or vision.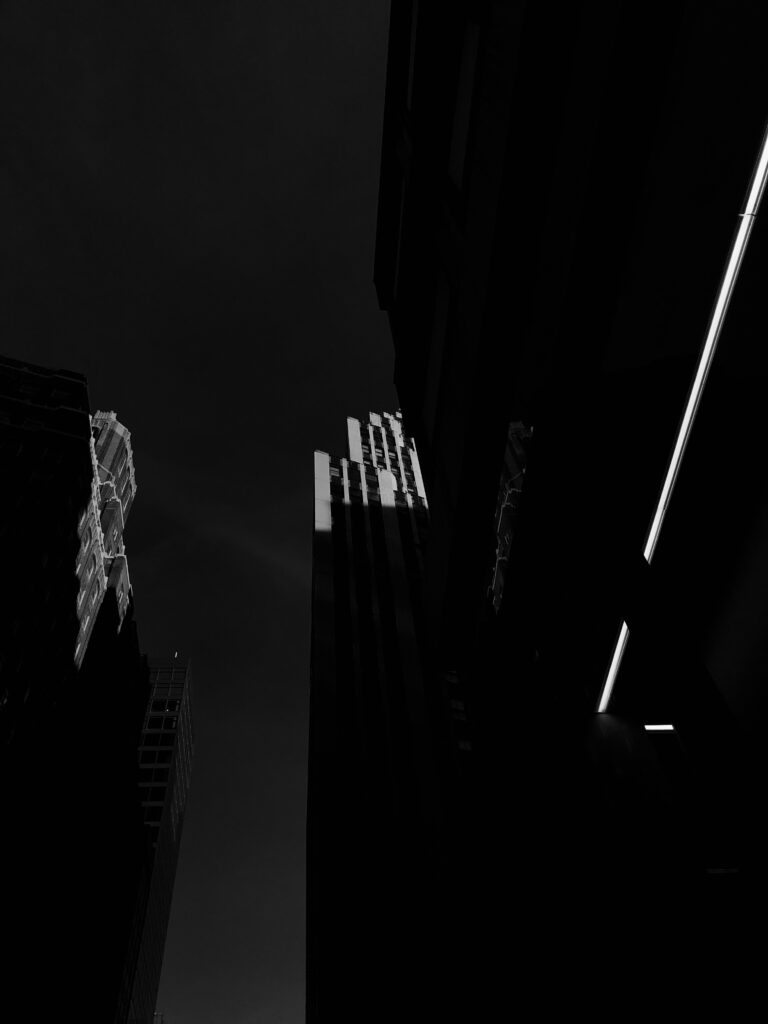 What inspired the "The Shape of the Shadow" project concept?
Blerti Murataj: I would say it is the city of New York. The way the absence of light plays with architecture, urban environment and people. How invisible info, in a photo image for example, unlit part of it, not well defined, can alter the identity of the reality itself. It brings forth moments you can see stories developing in front of you. For this project I've mainly employed photography techniques.
What are your goals for the future?
Blerti Murataj: Firstly, my main desire is to make right the time allocation issue, providing more time for my visual art projects. Secondly, I hope that I can develop them to a point I, first of all, feel fulfilled or satisfied, which is a hard thing to do.