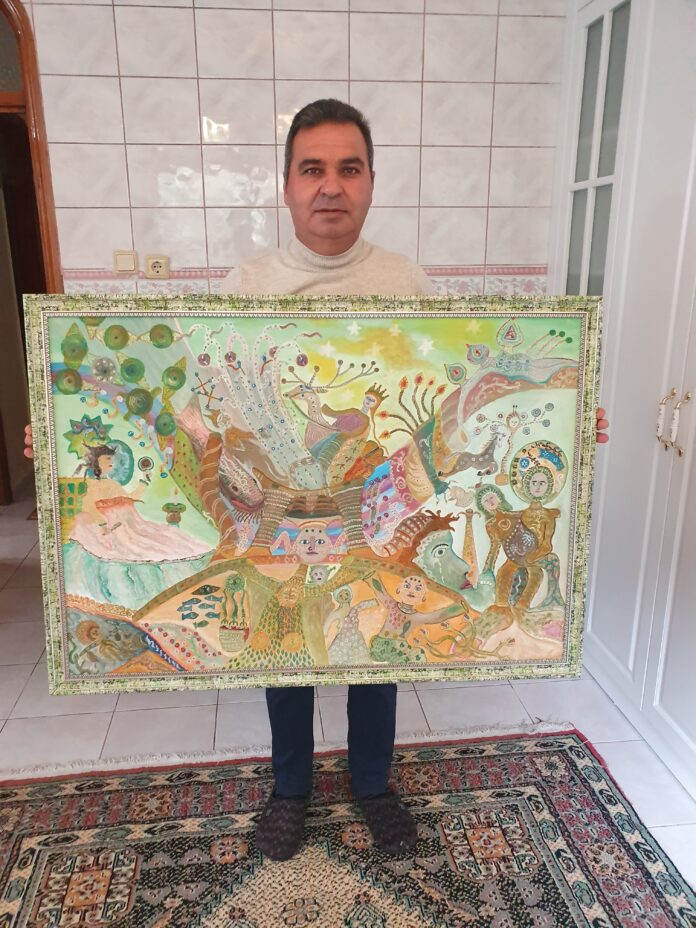 Exclusive Interview with Yusuf Altay – Artist/Painter
Yusuf Altay was born on 18th of February 1968 in Samankaya village, but then his parents moved to Mersin. He lived in Mersin for a while. When he was 3-4 years old he used to play with mud. He made people out of mud. He used to make his own toys from mud. But then he started to primary school and learned how to hold a pencil, he didn't guess he will make such drawings. Later he started to make colorful drawings, than he realized it touches his heart to do so. He was kind a feel in love with it. He continued doing this until 5th grade. But he had to leave the school because of some financial problems. They were 6 brothers. He had to work in the industrial area. He used make and sell his drawings to students until he gets 18 years old. He went to do his military duty in 1988. He drawed in his friend's memory books in military service. He left military duty in 1990 and went to Saudi Arabia for work. He made some drawings in there too but never sold them. In 2018 he started to a course and learned paint mixing. He knew he will paint great things because he was doing it with love and passion. And finally he made my first oil paint, it was too interesting. Now he continues both painting and his job as a repairman. Because according to him, art is love and it is refined in his blood and soul. He says without art he feels empty inside. He is 52 years old now, and everything continues.
NY Glam: What projects are you currently working on?
I am not working on any project right now.
NY Glam: What art do you most identify with?
Oil painting.
NY Glam: What themes do you pursue?
Nature arts.
NY Glam: What's your favorite art work?
Drawing and coloring.
NY Glam: Tells us about some of your recent exhibitions. What memorable responses have you had to your work?
I have never been to an exhibition.
NY Glam: Tell us about one of your projects which you are very proud of.
I am proud of all of my paintings.
NY Glam: What does "being creative" mean to you?
Something wonderful and beautiful for me.
NY Glam: What are you trying to communicate with your art?
I like to be as honest as I can be when expressing my spirit and my mind which are shaped by what I have been through my whole life.
NY Glam: What role does the Artist have in Society?
Art is a creative work produced by mankind, and it is one of party of the human culture. Because it is a way for man to express what is inside him, and not a way to express his needs for the requirements of life., although some scholars see art as very important in human life, and its importance is no less than the importance of food and drink. Art is a creative work produced by man through the formation of materials and shapes to express his thoughts, translate his feelings, or what he sees around him. Individual life and society as a whole.
NY Glam: What are your thoughts on being an artist in today's world?
To make our sad and moody world be more colorful and habitable and to see if our inner loneliness will be permanent or not. Whether to see if we can escape from our daily struggle.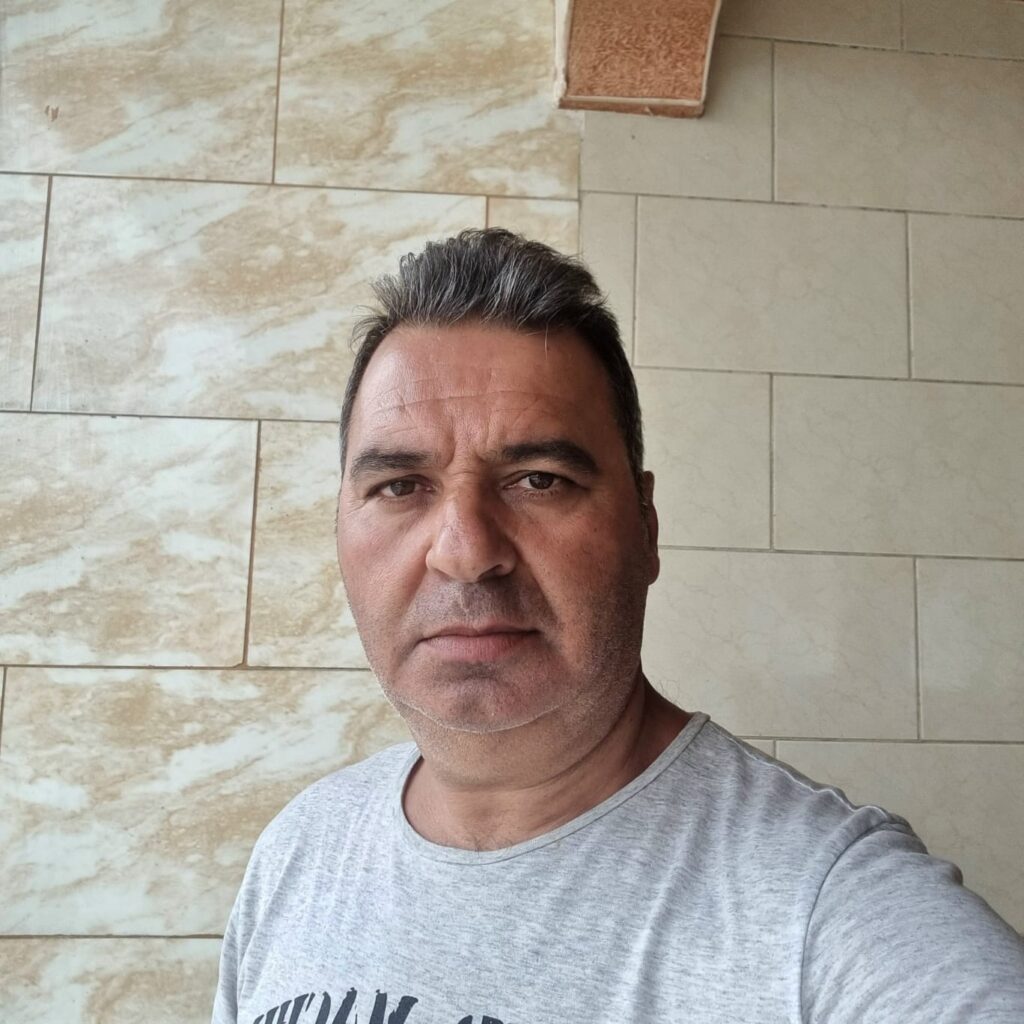 NY Glam: How has painting influenced your life?
It satisfied my spiritual need and made me more careful about the materialistic side.
NY Glam: What art movement or artist would you say influences your work most?
Nothing.
NY Glam: What can we expect from you this year?
Doing better arts.
NY Glam: Can you share with us three favorite things about your city/culture?
There are waterfalls in my city and the oldest cave church in the world and the second largest coast in the world.
NY Glam: Where can everyone keep up with you to learn more? …social media…website
Follow me on:
Instagram: Yusuf_1968_Altay
Facebook: mithat.defne