Exclusive Interview with Amina Zhaman – PhD in Arts/ Writer/Composer-/ Film and stage director
Amina Zhaman, PhD in Arts, is an internationally acclaimed Circassian artist, writer, composer, film and stage director, as well as the founder and the artistic director of AM/NA THEATRE. Born in 1986 in the city of Nalchik, she finished high school in Moscow in 2003, and then four years later completed her higher education at the Russian Institute of Theatre Arts (GITIS). Dr. Zhaman specializes in American drama, and has been for years a Broadway reviewer. Amina holds a doctoral degree in Arts thanks to her thesis work titled "Eugene O'Neill's One-Act Plays and First Stage Productions Based on Them" (dissertation advisor – professor Irina S. Tsimbal, PhD in Arts) which was defended on January 23, 2020 at the Russian State Institute of Performing Arts. Amina is the author of the original scripts for Right to Love (a feature film directed by Paul Kurti, USA, 2012) and The Movie Man (an adaptation of Eugene O'Neill's play of the same name which she filmed herself in New York City in 2016). In 2017, Dr. Zhaman successfully directed a couple of theatrical productions, namely 7 Days. 7 Nights (inspired by Maxim Gorky's story Jail) at a prison facility in Nizhny Novgorod and Faithful Wife (based on Mikhail Lermontov's poem Tambov Treasurer) at the Aseyev Palace in Rasskazovo. The following year saw the premiere of Till Death Do Us Part, Amina's adaptation of Dario Fo's and Franca Rame's play The Open Couple, which was staged by Alim Kouliev at the Stephanie Feury Studio Theatre (Hollywood, Los Angeles). In 2018, Dr. Zhaman presented her debut original play CHALIAPIN/O'NEILL (which she also translated from Russian into English in 2020). It was eventually directed by the author and produced by Natalia Evtushenkova, with Marina Bolotokova of Oriental Pearl LLC being involved as the executive producer. The first stage performance of CHALIAPIN/O'NEILL took place in Moscow on April 27, 2019 at the Russian National Museum of Music.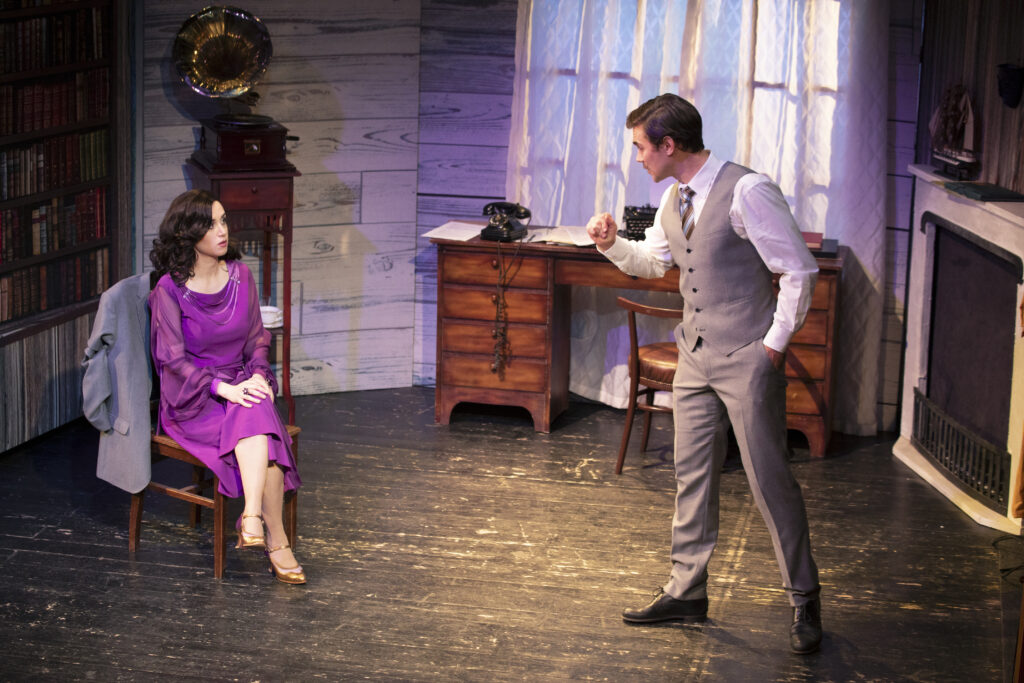 NY Glam: Tell us about your experience as a Theater expert?
I hold a doctoral degree in Arts and specialize in American drama. I've been for years a Broadway reviewer (Hughie (2016) starring Forest Whitaker and Frank Wood, Long Day's Journey into Night (2016) starring Jessica Lange and Gabriel Byrne, The Iceman Cometh (2018) starring Denzel Washington). My research articles are published in the scholarly journal Literature of the Americas. It's great to be both theoretician and practitioner at the same time. I not only analyze the play and the production based on it as a theater critic, but also understand the true causes of creative successes and failures as a playwright, director, composer and actress.
NY Glam: How long have you been a theater artist and when did you get your start?
I completed my higher education at the Russian Institute of Theatre Arts (GITIS) in 2007. I am the founder and the artistic director of AM/NA THEATRE. My international luxurious theatre produces original shows starring Hollywood actors, theatre legends and promising young artists from different countries and of various backgrounds. Each stage production premieres in a new luxurious location – Prison Castle, Barton, Museum of Music. My theatrical productions include 7 Days. 7 Nights (2017), Faithful Wife (2017) and CHALIAPIN/O'NEILL (2019). In 2018 I adapted Dario Fo's and Franca Rame's play The Open Couple and under the title Till Death Do Us Part it was staged by the brilliant director Alim Kouliev at the Stephanie Feury Studio Theatre in Hollywood, Los Angeles, USA.
NY Glam: Tell us about your theater project CHALIAPIN/O'NEILL?
CHALIAPIN/O'NEILLis my first original play. Inspired by a true story, ittells about Eugene O'Neill's numerous attempts to realize his dream of a Broadway collaboration with legendary Russian opera singer Feodor Chaliapin. O'Neill's American dream to see Chaliapin as Lazarus in the production of his play Lazarus Laughed did not come true in real life, as opposed to my one-act comedy.
I wrote it in 2018, staged it in 2019 and translated it in 2020. It was published in both English and Russian in 2021. Moreover first English edition is sold out. The second edition will be released by GITIS Publishing House in February 2022.
CHALIAPIN/O'NEILL is my biggest theatre show so far. I worked on it with the best set, lighting and costume designers in Russia – Boris Lysikov, Evgeny Vinogradov and Olga Polikarpova respectively. Performance in November 2021 was the first in two years. Segezha Group was the general partner of the event. We were so excited to be back on stage! Opera star Vladimir Baykov played Feodor Chaliapin and sang throughout the show. Theatre star Sergey Kempo portrayed America's greatest playwright Eugene O'Neill. The Eugene O'Neill Foundation team sent us a wonderful video greeting from Tao House (Danville, California)! We showed it to the audience after the performance. The viewers were amazed! https://www.youtube.com/watch?v=2isWmTPbsH4
The audience also saw two photographs signed by Feodor Chaliapin and Chaliapin's original contract with the Metropolitan Opera signed by him, his impresario Solomon Hurok and Metropolitan Opera Company's General Manager Giulio Gatti-Casazza in 1924! These exclusive exhibits were provided by Stargift Collection.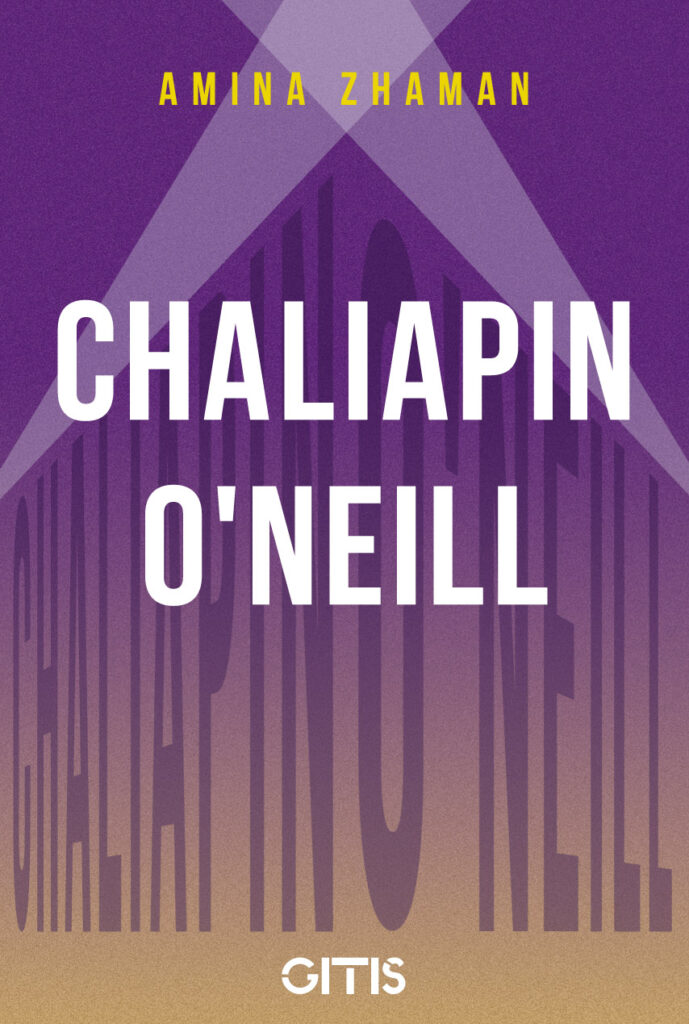 NY Glam: Where do you get your inspiration from?
Real life, true personalities, great books, music, films, exhibitions, Broadway productions and Gianni Versace 90's fashion shows always inspire me. Eugene O'Neill, Michael Jackson, Rudolf Nureyev are my never-ending inspirations. I love listening to Feodor Chaliapin's recordings, reading works of Truman Capote and Harper Lee. Re-reading Friedrich Nietzsche's Thus Spoke Zarathustra brings so much joy to me. I can say the same thing about Francois de La Rochefoucauld's Maximes and Walt Whitman's Leaves of Grass.
NY Glam: What advice would you give to someone who wants to have a career in Theater?
Study, read the best plays from Ancient to Modern drama, work hard and be a team player. If you understand the importance of work ethic and ensemble, you will succeed in the theater world.
NY Glam: Are there any new exciting shows or projects that you are working on or have lined up in the near future?
There is a big theatre project coming up! I'm writing a new play at the moment. It's a one-act comedy inspired by a true story. I plan to complete the play this February and stage it shortly.
NY Glam: As an actress what is the most challenging role you have played and why?
Amina in Right to Love, Mrs. Rowland in Before Breakfast, Anita in The Movie Man – they all were challenging. Just as Antonia in Till Death Do Us Part and Carlotta Monterey in CHALIAPIN/O'NEILL. My next role is the most challenging in my career because I'll play it in the language that I am currently learning.
NY Glam: What is your music background?
When I was a kid, I sang Albert Tlyachev's original songs in my native Circassian language. I also sang in Russian, Hebrew and English. My childhood in Nalchik was full of artistic events, song and dance contests. My brother Alim and I performed a lot at school concerts and in prestigious concert halls in the North Caucasus. I started writing my own songs in English at age 14. I have more than 70 original songs. Since 2011 I was focused on cinema and since 2017 – on theatre. I've written original soundtracks of my films and stage productions. In the future I will focus on my instrumental music and songs because only music makes me happy during the process and after the result. There's no joy on movie sets and theatre rehearsals. And even global success of my films at the festivals and international acclaim of my theatre shows don't bring as much happiness as studio recordings and live performances.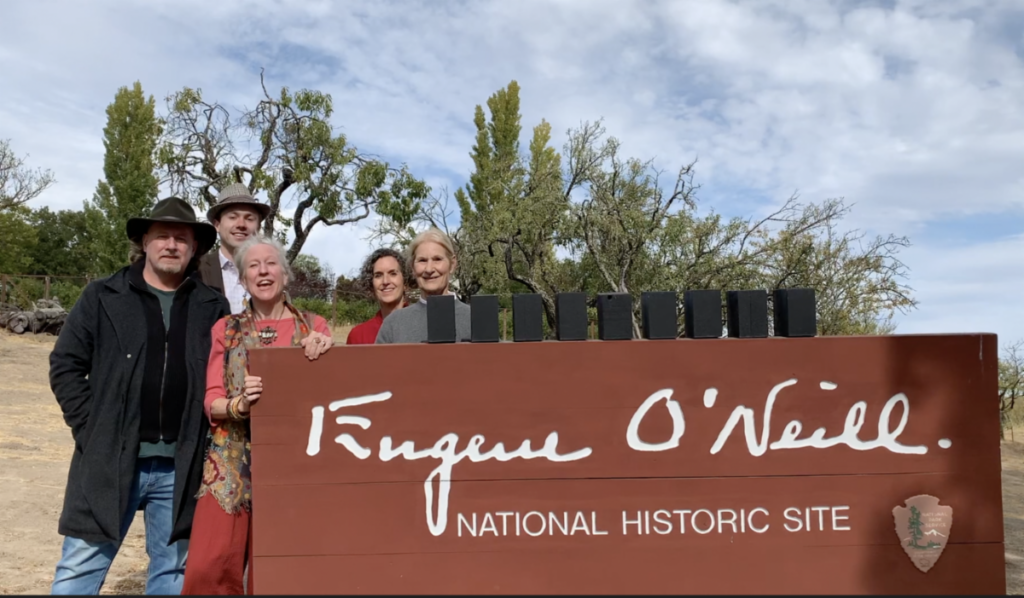 NY Glam: Can you tell us about your recent involvement: IFFNY, NYNG and IINFF?
Sure! International Istanbul Nartugan Film Festival was founded in 2020 by the internationally acclaimed filmmaker Gültekin Bayır and captain Erol Aydın. Over 3000 directors submitted their films to IINFF in its first year! The festival strongly supports independent cinema – national (Turkish) and international (foreign). It was an honor for me to receive an award for a valuable contribution to IINFF 2021 where I was a jury member and an Excellence Award in cultural diplomacy and leadership at the 5th New York Nil Gallery 2022 where I was a moderator. Recognition both in the East and in the West means a lot to me. Since 2018 I am the art director of International Filmmaker Festival of New York (IFFNY). Its 11th edition will be held in Manhattan – Where the Film Family Belongs – in May (23rd–26th) 2022. This year IFFNY will be a mix of physical and online events. Filmmakers can submit their works till March 30th, 2022 on such websites as
https://iffny.com/, https://filmfreeway.com/InternationalFilmmakerFestivalofNewYork, https://filmmakers.festhome.com/festival/iffny,
https://www.wfcn.co/festival/http-iffny-com?fbclid=IwAR0H6jERroe3KCFTf7zDn1Rs4d7f0G8_gAiIrLKsGfdjz2r0GJh0nsg9YDg .
NY Glam: Do you express yourself creatively in any other ways?
I do. In 2020 I wrote a philosophical short story. It's already illustrated by the famous Russian artist Boris Lysikov. Kostya Syatko, who made a fabulous cover of my first book CHALIAPIN/O'NEILL, designed a cover of my upcoming book as well. Literally can't wait to see the result of our collaboration in bookstores.
NY Glam: Where can everyone keep up with you to learn more?
On my Facebook and Instagram pages:
Dr. AMINA ZHAMAN (@aminazhamanofficial) • Instagram photos and videos