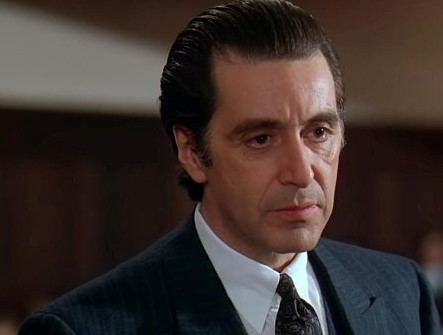 Al Pacino is one of the most celebrated actors of all time. With a career spanning over five decades, he has captivated audiences with his captivating performances and iconic roles in films such as The Godfather, Scarface, and Scent of a Woman. Pacino's incredible talent, combined with his unique style and voice, has cemented his status as a Hollywood legend.
Early Career
Pacino was born on April 25, 1940, in East Harlem, New York City. He grew up in poverty, and acting became his escape from the harsh realities of life. After attending the High School of Performing Arts in New York City, he went on to study at the HB Studio.
Pacino's career began in the theater, where he quickly gained a reputation as a talented and passionate actor. He starred in several Off-Broadway productions, including The Indian Wants the Bronx, for which he won an Obie Award. In 1972, he made his film debut in The Panic in Needle Park, a gritty drama about heroin addiction.
Breakthrough Roles
In 1972, Pacino was cast as Michael Corleone in The Godfather, a role that would change his life forever. The film, directed by Francis Ford Coppola, became a cultural phenomenon and is widely considered one of the greatest movies ever made. Pacino's nuanced and understated performance as the reluctant heir to a mafia empire earned him his first Academy Award nomination for Best Supporting Actor.
Pacino followed up The Godfather with another iconic role in 1973's Serpico. He played Frank Serpico, a New York City police officer who exposes corruption in the police department. Pacino's performance was praised for its intensity and authenticity, and he was nominated for an Academy Award for Best Actor.
In 1983, Pacino starred in Scarface, playing Tony Montana, a Cuban refugee who becomes a drug lord in Miami. The film was a box office success and has since become a cult classic. Pacino's performance as the ruthless and charismatic Montana is considered one of the greatest in cinematic history.
Recent Work
Pacino has continued to work steadily in film and television over the past decade. In 2010, he starred in the critically acclaimed HBO movie You Don't Know Jack, playing the controversial physician Jack Kevorkian. The role earned him an Emmy Award for Outstanding Lead Actor in a Miniseries or Movie.
In 2019, Pacino starred in Martin Scorsese's crime drama The Irishman, playing union leader Jimmy Hoffa. The film, which also starred Robert De Niro and Joe Pesci, was released on Netflix and received widespread critical acclaim.
Pacino's most recent work includes the Amazon Prime series Hunters, in which he plays a Holocaust survivor who leads a group of vigilantes seeking to bring justice to Nazis living in 1970s America. The series was released in 2020 and has been renewed for a second season.
Al Pacino's career is a testament to his immense talent and passion for acting. He has created some of the most memorable characters in cinematic history, from Michael Corleone to Tony Montana to Jimmy Hoffa. Pacino's recent work has continued to showcase his skill and versatility as an actor, proving that he remains a force to be reckoned with in Hollywood.