Exclusive Interview with Vincenzo De Sio – Filmmaker
Vincenzo De Sio was born in Italy in 1981. He graduated in cinematographic disciplines, especially production and directing at the "Scuola Cinema Roma" 2006 class. He produced and directed various short films, documentaries and music videos and is active both in Italy and in the New York City area. From 2017 he starts working as a producer of animated short films. In 2018 and 2019 he produced "Filmesque" and "Beatrice", he also is a photographer and from 2019 he stars "Autumn Tactics" a photo project in New York City. Vincenzo won over 100 awards all over the world as a producer, director and photographer.
NY Glam: Tell us a little about yourself, growing up and your passions.
I was born in 1981 in Salerno, Southern Italy a city leaning on the sea. I grew up with a strong passion for theatre, cinema and also a very passionate for travel and car racing (I had also rally co-driver experiences) . As a teenager I attendant theatre classes as an actor but in 2005 I decided to start learn cinema disciplines at "Scuola di Cinema di Roma" in Rome. There I learned the basics of cinematographic techniques. I'm also passionate about photography and in the same period I started to learn art photography.
NY Glam: Did you have any specific influences growing up that lead you towards the film industry?
Cinema has always attracted me to "how to do it", what is behind the camera. I have always been curious and fascinated by the figure of the director. I grew up watching classic Italian films and American 70-80's movies. By extraordinary authors like Fellini, Monicelli and Scorsese above all and I saw legendary actors like Marcello Mastroianni, Ugo Tognazzi, Totò, Alberto Sordi and Paolo Villaggio. Around 14 yo I started to approach in video store VHS indie cinema, "Clercks" and "Living in Oblivion" above all are titles that have marked me. Also I love authors like Jim Jarmush, Tom DiCillo and David Lynch,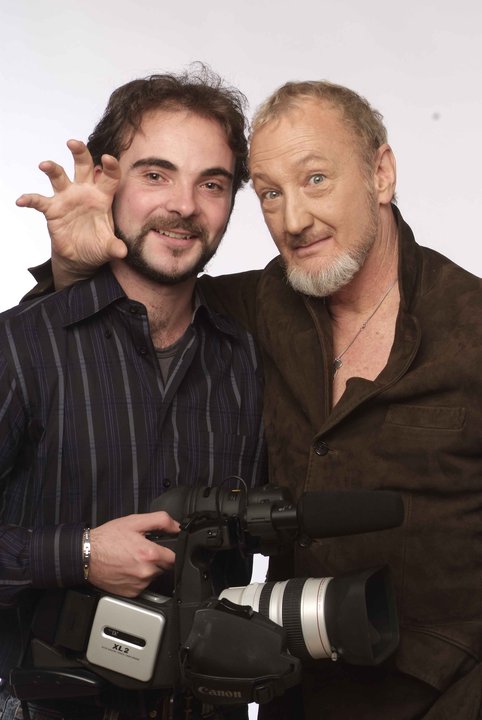 NY Glam: What are you currently working on?
Actually I'm in pre-production phase for an animated short film "Edison" dedicated to Thomas Edison and screenwriting of two mini series "Belmore Cafe" (dramatic genre) and "Pummarola Sisters" (comedy) and for a live action short film "Grotesque". I will be working for two incoming American productions "Jack Zero" and "The Sweeping Five". I just have to wait for this complex dramatic pandemic period.
NY Glam: What were your main responsibilities on this film?
For Edison, Grotesque and the TV series I'll be producer, screenwriter and director. These projects involve me fully and I am putting my maximum effort into this phase of pre-production and script writing. For "Jack Zero" and "The Sweeping Five" I'll be 2nd Unit director, I'll bring my Italian Cinema Touch!
NY Glam: Can you tell us about your experience in working with your team in this film?
For my animated short movies I worked with 2 different teams. I enjoyed seeing the diversity in drawing styles and sound design by the music composers. I love that they figured out exactly how to create worlds where characters and stories move. For the incoming movies I'll curious to give my touch and see new working methods.
NY Glam: What was the most important thing for this movie to achieve from a narrative and character standpoint?
For my 2 previous awarded shorts Filmesque and Beatrice it was an honor to have paid homage to Federico Fellini, Antonio de Curtis Totò and Beatrice Vitoldi through the creation of steampunk worlds. For my incoming projects my desire is to grew up in Cinema industry definitely.
NY Glam: What makes a film interesting for you? What are three qualities that you look for in a movie?
A film is interesting to me when I realize that the minutes pass quickly through the story. I love "everyday stories" and also fantasy. Technically, I really like looking the cinematography and sound design. And finally, a cast of actors who "tell" the story.
NY Glam: What project helped you launch your career?
I have two projects that launch definitely my career Filmesque and Beatrice. Filmesque, an animated short film in which I put together in the same movie for the first time the Great Federico Fellini and Antonio de Curtis "Totò". The second project Beatrice an animated short film dedicated to Beatrice Vitoldi the historical Italian actress protagonist of the Odessa Stairs sequence of the Battleship Potemkin. With this 2 projects I won over 100 awards worldwide.
NY Glam: What criteria do your team?
I like to see their previous works and see if they want to proof themselves in new challenges. And most important I love purposeful and people who like to fantasize.
NY Glam: What are you most proud of? Describe your biggest accomplishment to date?
I am proud to be able to tell stories and to be able to leave a mark for the future through cinema. The date I will never forget is January 26, 2019 when I won the Los Angeles CINEFest, my first experience in Hollywood was a triumph. Other two great moments were when I met as a young and shy camera operator Robert Englund aka Freddy Kruger and the Academy Award Winner Director Bill Fertik, they passed their passion and love for cinema to me through their stories and anecdotes.
NY Glam: As a screenwriter, what is the most important aspect of building a character?
The most important aspect for my characters is that they must be people who have fragility and show them without shame. I don't like "flat" characters. I also like to give my characters the names of the actors who play them.I also have a lucky charm, in all my live action productions a character must be called Max.
NY Glam: What are your ambitions for your writing career?
The ambition is to write what I call "the perfect movie". The movie in which words will be able to pass over the screen, the movie in which viewers can read the letters through the screen.
NY Glam: Do you have any upcoming projects that you're super excited about?
"Edison" because will be a short animation movie dedicated to one of the most important world Cinema  icon and will be a short with a particular animation technique. "Grotesque" will give me the chance to direct a great actor (top secret for now the name)."Jack Zero" and "The Sweeping Five" excited me because will be two experiences in American Cinema! I'm very excited to give my touch!
NY Glam: What advice would you give to someone who is aspiring to enter the film industry, especially as a film director?
Observe the world a lot, inspiration is everywhere. "Steal" the profession from those who have more experience by observing them. Building your "own Cinema", always give the best in every project and have great ambitions and accept new challenges. No fear to make many mistakes or to find closed doors, I learn continuously from my mistake and accept even with humility to be downsized from the critics or from the reality that often in Cinema industry is not as we think. Insist, resist and persist!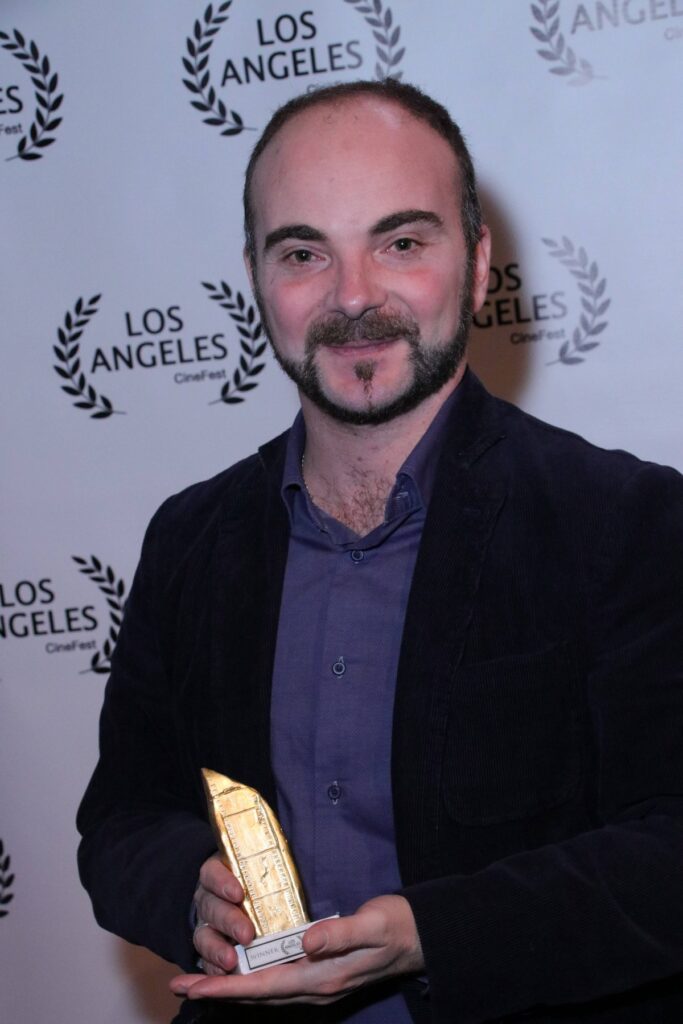 NY Glam: Can you discuss any future projects or direction you are taking in regard to film making?
 "Edison" will be a great challenge for me and my team. Especially for the animation technique that I choose. "Grotesque" will be a short film live action and it will be a challenge for me in writing and directing the actor. In general I hope that the film industry can also recover the desire to be "artisans" of emotions and not just an assembly line.