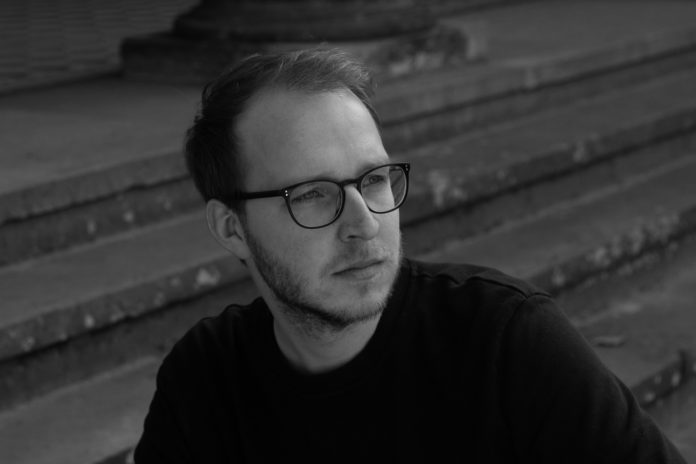 Exclusive Interview with Jonas Riemer – Filmmaker
Jonas Riemer was born near Berlin in 1990 and studied animation at the Film University Babelsberg KONRAD WOLF. Since his youth he has experimented with the limits of the possible and combines elements of real film with animation. In 2012 he worked as production assistant and lead animator on the internationally successful feature film THIS AIN'T CALIFORNIA. His short film MASCARPONE was screened at over 90 international festivals (including Cannes) and was awarded 28 prizes. In 2019 Jonas Riemer realized the animated documentary film "The One who Crossed the Sea" with the Cast&Cut grant of Nordmedia in Hannover.
NY Glam: How long have you been making films and videos?
Since I was 12 years old.
NY Glam: What film was your directorial debut?
"Mascarpone" – an animated mobster short film.
NY Glam: What is your recent film about?
The animated documentary THE ONE WHO CROSSED THE SEA tells the story of a GDR refugee who joins the new right. In a folding boat, he flees via Denmark to Western Germany, where the story tips into the dark. His newly acquired freedom turns into disorientation. Only in a growing nationalist movement does the main character find a new home. The film poses the elementary question: Where does the fear of foreign cultures and the desire for isolation really come from?
NY Glam: How did you go about casting for the film?
As this is an animated film with only one character which is shown only from a far bird's eye perspective the casting wasn't that complicated. I needed someone who is a good physical actor who looks and feels convincing from a bird's eye perspective.
NY Glam: What was the most important lesson you had to learn that has had a positive effect on your film? How did that lesson happen?
The whole film is a documentary which is based on an interview by a real person.
From the beginning I knew I wanted to use this interview as voice over for the film. The interview went very well and I got more than I expected. However after some month in the editing I had the feeling that my the narration wasn't good enough. So I decided to rewrite it and record it with an actor to improve the flow and dramaturgy of the story. But after showing it to a small audience I realized that the story had lost its authenticity and impact on the people. So I went back to the original interview and accepted that it is not perfect but true
NY Glam: Tell us a bit about the other films you've made and your other projects.
I have worked on different kind of films as animator and VFX Supervisor and directed two short films so far. My graduation film "Mascarpone" is a tribute to the mobster films of the 1930s that takes the audience on a fast roller coaster ride through a cardboard version of New York. It was a huge project for a student film with about 150 participant which three years in the making. The film will soon be released for VOD.
NY Glam: What role have film festivals played in your life so far?
I had the fortune to show my short film "Mascarpone" at many festivals around the world and even win a couple of prizes. That's of course a huge honour and convinced me to continue making films. It also gave me the chance to travel to many great festivals and meet a lot of incredible filmmakers. But what I love most about film festivals is the variety of topics and all the different nationalities who come together for intercultural exchange.
NY Glam: Is it harder to get started or to keep going? What was the particular thing that you had to conquer to do either?
Getting started is hard sometimes. But if a project started rolling it's often hard to stop working. Another good thing to keep me working is my Producer Johannes Schubert who alway pushes me or lifts me up during hard times.
NY Glam: How has your style evolved?
The pacing of my films became much slower and the topic darker and more serious. But I think my next project will be lighter and more playful again.
NY Glam: What has been your personal key to success?
I love to work in a team with creative people who inspire me and I always try to create an atmosphere where everyone can participate and go crazy. If that works and everyone is satisfied with his or her work the by-product will be a good film. And the by-product of a good film can perhaps be success.
NY Glam: What are you thinking about doing next?
I am working on a screenplay for a feature film that plays in the same world like Mascarpone.
NY Glam: Where does your studio want to go from here?
I don't have a studio yet but would love to continue making feature films that combine Animation and Live Action.