The best part of the holidays is sitting on the couch with some hot chocolate and watching movies. What could be more magical than that? Based on New York Glamor Magazine selection, some of the best Christmas movies of all time are: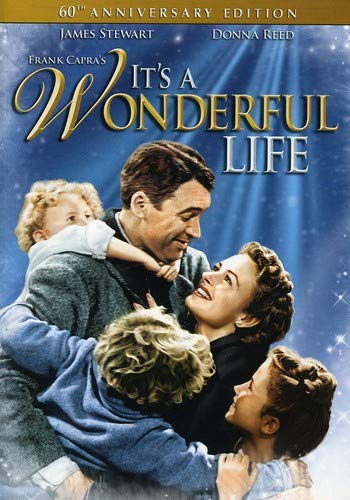 IT'S A WONDERFUL LIFE (1946)
Synopsis: After George Bailey (James Stewart) wishes he had never been born, an angel (Henry Travers) is sent to earth to…
Starring: James Stewart, Donna Reed, Lionel Barrymore, Thomas Mitchell
Directed By: Frank Capra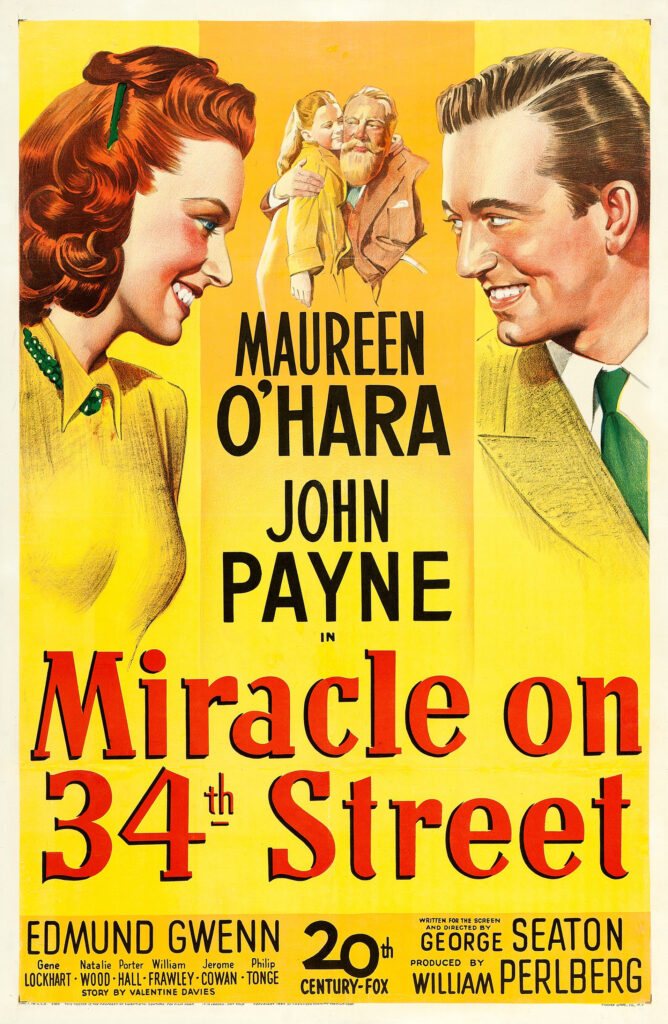 MIRACLE ON 34TH STREET (1947)
(1947)Synopsis: In this Christmas classic, an old man going by the name of Kris Kringle (Edmund Gwenn) fills in for an…
Starring: Maureen O'Hara, John Payne, Edmund Gwenn, Gene Lockhart
Directed By: George Seatongg
HOLIDAY INN (1942)
Synopsis: In this Irving Berlin musical, Jim (Bing Crosby) and Lila are members of a performing trio who plan to quit…
Starring: Bing Crosby, Fred Astaire, Marjorie Reynolds, Virginia Dale
Directed By: Mark Sandrich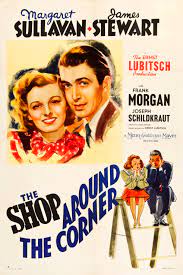 THE SHOP AROUND THE CORNER (1940)
Synopsis: Alfred Kralik (James Stewart) and Klara Novak (Margaret Sullavan) are employees at Matuschek and Company, a general store in Budapest….
Starring: Margaret Sullavan, James Stewart, Frank Morgan, Joseph Schildkraut
Directed By: Ernst Lubitsch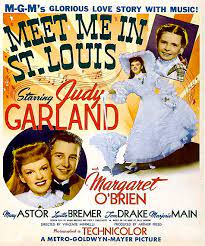 MEET ME IN ST. LOUIS (1944)
Synopsis: "Meet Me in St. Louis" is a classic MGM romantic musical comedy that focuses on four sisters (one of whom…
Starring: Judy Garland, Margaret O'Brien, Leon Ames, Lucille Bremer
Directed By: Vincente Minnelli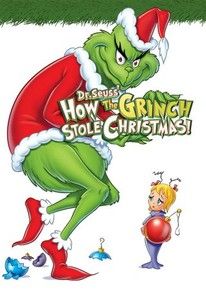 HOW THE GRINCH STOLE CHRISTMAS (1967)
Synopsis: This made-for-TV Christmas special is a classic. Based on a Dr. Seuss book, it is about a Christmas-hating Grinch who…
Starring: Boris Karloff, June Foray, Thurl Ravenscroft, Eugene Poddany
Directed By: Chuck Jones
DIE HARD (1988)
Synopsis: New York City policeman John McClane (Bruce Willis) is visiting his estranged wife (Bonnie Bedelia) and two daughters on Christmas…
Starring: Bruce Willis, Alan Rickman, Bonnie Bedelia, Reginald VelJohnson
Directed By: John McTiernana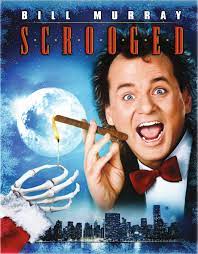 SCROOGED (1988)
Synopsis: In this modern take on Charles Dickens' "A Christmas Carol," Frank Cross (Bill Murray) is a wildly successful television executive…
Starring: Bill Murray, Karen Allen, John Forsythe, John Glover
Directed By: Richard Donner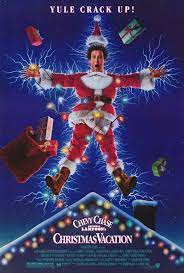 NATIONAL LAMPOON'S CHRISTMAS VACATION (1989)
Synopsis: As the holidays approach, Clark Griswold (Chevy Chase) wants to have a perfect family Christmas, so he pesters his wife,…
Starring: Chevy Chase, Beverly D'Angelo, Randy Quaid, Diane Ladd
Directed By: Jeremiah S. Chechik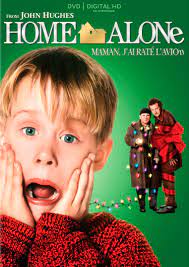 HOME ALONE (1990)
Synopsis: When bratty 8-year-old Kevin McCallister (Macaulay Culkin) acts out the night before a family trip to Paris, his mother (Catherine…
Starring: Macaulay Culkin, Joe Pesci, Daniel Stern, Catherine O'Hara
Directed By: Chris Columbus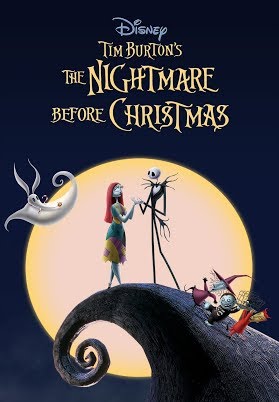 THE NIGHTMARE BEFORE CHRISTMAS (1993)
Synopsis: The film follows the misadventures of Jack Skellington, Halloweentown's beloved pumpkin king, who has become bored with the same annual…
Starring: Danny Elfman, Chris Sarandon, Catherine O'Hara, William Hickey
Directed By: Henry Selick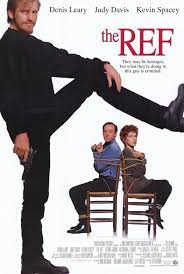 THE REF (1994)
Synopsis: Bickering spouses (Judy Davis, Kevin Spacey) annoy the cat burglar (Denis Leary) who takes them hostage in their Connecticut home….
Starring: Denis Leary, Judy Davis, Kevin Spacey, Robert J. Steinmiller Jr.
Directed By: Ted Demme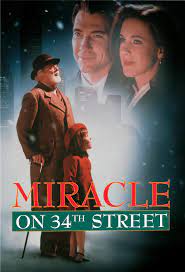 MIRACLE ON 34TH STREET (1994)
Synopsis: Six-year-old Susan Walker (Mara Wilson) is skeptical of the Christmas myth surrounding Santa Claus, a trait she perhaps learned from…
Starring: Richard Attenborough, Elizabeth Perkins, Dylan McDermott, Mara Wilson
Directed By: Les Mayfield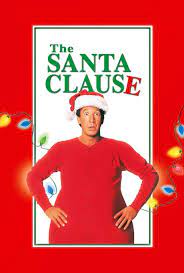 THE SANTA CLAUSE (1994)
Synopsis: Divorced dad Scott (Tim Allen) has custody of his son (Eric Lloyd) on Christmas Eve. After he accidentally kills a…
Starring: Tim Allen, Judge Reinhold, Wendy Crewson, Eric Lloyd
Directed By: John Pasquin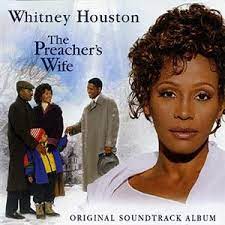 THE PREACHER'S WIFE (1996)
Synopsis: A cleric begins to doubt himself and is visited by an angel. The heavenly emissary is supposed to help the…
Starring: Denzel Washington, Whitney Houston, Courtney Vance, Gregory Hines
Directed By: Penny Marshall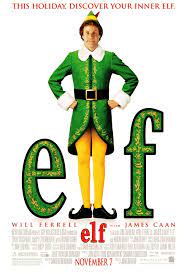 ELF (2003)
Synopsis: Buddy (Will Ferrell) was accidentally transported to the North Pole as a toddler and raised to adulthood among Santa's elves….
Starring: Will Ferrell, James Caan, Bob Newhart, Edward Asner
Directed By: Jon Favreau
BAD SANTA (2003)
Synopsis: In this dark comedy, the crotchety Willie T. Stokes (Billy Bob Thornton) and his partner (Tony Cox) reunite once a…
Starring: Billy Bob Thornton, Tony Cox, Brett Kelly, Lauren Graham
Directed By: Terry Zwigoff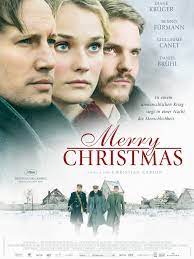 MERRY CHRISTMAS (2005)
Synopsis: With the advent of World War I, Europe is thrown into a brutal and vicious chaos as men are forced…
Starring: Diane Kruger, Benno Fürmann, Guillaume Canet, Gary Lewis
Directed By: Christian Carion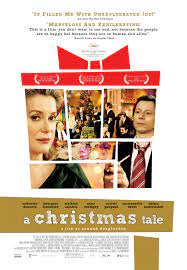 A CHRISTMAS TALE (2008)
Synopsis: When steely French matriarch Junon (Catherine Deneuve) learns she has leukemia, she asks her children and grandchildren at the family…
Starring: Catherine Deneuve, Jean-Paul Roussillon, Mathieu Amalric, Françoise Bertin
Directed By: Arnaud Desplechin
ARTHUR CHRISTMAS (2011)
Synopsis: Everyone knows that, each Christmas, Santa Claus delivers presents to every last child on Earth. What everyone doesn't know is…
Starring: James McAvoy, Hugh Laurie, Bill Nighy, Jim Broadbent
Directed By: Sarah Smith
WHITE REINDEER (2013)
Synopsis: Suzanne struggles to put her life back together after a tragedy at Christmas time….
Starring: Anna Margaret Hollyman, Laura Lemar-Goldsborough, Lydia Hyslop, Joe Swanberg
Directed By: Zach Clark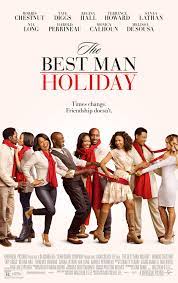 THE BEST MAN HOLIDAY (2013)
Synopsis: Nearly 15 years after they were last together as a group, college friends Lance (Morris Chestnut), Harper (Taye Diggs), Candace…
Starring: Morris Chestnut, Taye Diggs, Regina Hall, Terrence Howard
Directed By: Malcolm D. Lee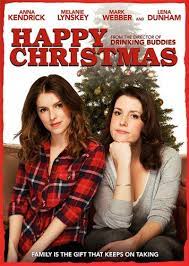 HAPPY CHRISTMAS (2014)
Synopsis: An immature party girl (Anna Kendrick) moves in with her brother's family to get over a breakup and throws their…
Starring: Anna Kendrick, Melanie Lynskey, Mark Webber, Lena Dunham
Directed By: Joe Swanberg
CAROL (2015)
Synopsis: Therese Belivet (Rooney Mara) spots the beautiful, elegant Carol (Cate Blanchett) perusing the doll displays in a 1950s Manhattan department…
Starring: Cate Blanchett, Rooney Mara, Sarah Paulson, Jake Lacy
Directed By: Todd Haynes
TANGERINE (2015)
Synopsis: After hearing that her boyfriend/pimp cheated on her while she was in jail, a hooker and her best friend set…
Starring: Kitana Kiki Rodriguez, Mya Taylor, Karren Karagulian, Mickey O'Hagan
Directed By: Sean Baker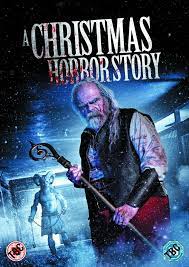 A CHRISTMAS HORROR STORY (2015)
Synopsis: Not even Santa Claus is safe from the evil that descends on Bailey Downs, a small town that is suddenly…
Starring: William Shatner, George Buza, Rob Archer, Percy Hynes-White
Directed By: Grant Harvey, Steven Hoban, Brett C. Sullivan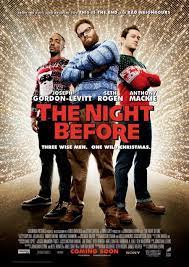 THE NIGHT BEFORE (2015)
Synopsis: For the last 10 years, lifelong buddies Ethan (Joseph Gordon-Levitt), Isaac (Seth Rogen) and Chris (Anthony Mackie) have gathered on…
Starring: Joseph Gordon-Levitt, Seth Rogen, Anthony Mackie, Jillian Bell
Directed By: Jonathan Levine
BETTER WATCH OUT (2016)
Synopsis: Ashley travels to the suburban home of the Lerners to baby-sit their 12-year-old son Luke at Christmastime. She must soon…
Starring: Levi Miller, Olivia DeJonge, Ed Oxenbould, Dacre Montgomery
Directed By: Chris Peckover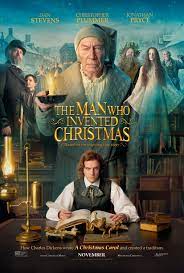 THE MAN WHO INVENTED CHRISTMAS (2017)
Synopsis: In 1843 London, author Charles Dickens finds himself in financial trouble after writing three unsuccessful novels in a row. Desperate…
Starring: Dan Stevens, Christopher Plummer, Jonathan Pryce, Justin Edwards
Directed By: Bharat Nalluri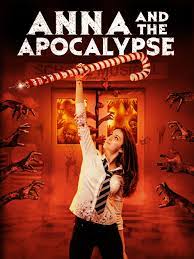 ANNA AND THE APOCALYPSE (2017)
Synopsis: A zombie apocalypse threatens the sleepy town of Little Haven – at Christmas – forcing Anna and her friends to…
Starring: Ella Hunt, Malcolm Cumming, Sarah Swire, Christopher Leveaux
Directed By: John McPhail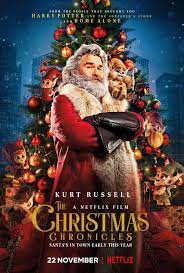 THE CHRISTMAS CHRONICLES (2018)
Synopsis: Siblings Kate and Teddy Pierce hatch a scheme to capture Santa Claus on Christmas Eve. When the plan goes awry,…
Starring: Kurt Russell, Darby Camp, Judah Lewis, Kimberly Williams-Paisley
Directed By: Clay Kaytis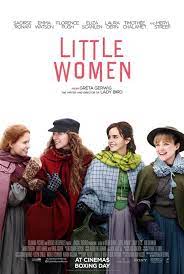 LITTLE WOMEN (2019)
Synopsis: In the years after the Civil War, Jo March lives in New York and makes her living as a writer,…
Starring: Saoirse Ronan, Emma Watson, Florence Pugh, Eliza Scanlen
Directed By: Greta Gerwig
KLAUS (2019)
Synopsis: A desperate postman accidentally brings about the genesis of Santa Claus….
Starring: Jason Schwartzman, J.K. Simmons, Rashida Jones, Will Sasso
Directed By: Sergio Pablos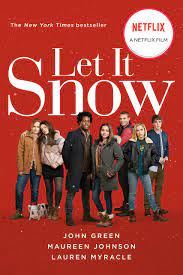 LET IT SNOW (2019)
Synopsis: A snowstorm brings a group of young people together….
Starring: Isabela Merced, Shameik Moore, Kiernan Shipka, Odeya Rush
Directed By: Luke Snellin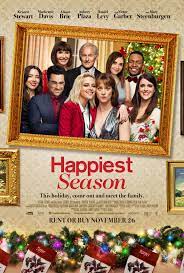 HAPPIEST SEASON (2020)
Synopsis: This romantic comedy is about longtime lesbian couple Abby (Kristen Stewart) and Harper (Mackenzie Davis), who made plans to go…
Starring: Kristen Stewart, Mackenzie Davis, Mary Steenburgen, Victor Garber
Directed By: Clea DuVall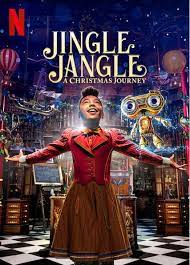 JINGLE JANGLE: A CHRISTMAS JOURNEY (2020)
Synopsis: Decades after his apprentice betrays him, a once joyful toymaker finds new hope when his bright young granddaughter appears on…
Starring: Forest Whitaker, Keegan-Michael Key, Hugh Bonneville, Anika Noni Rose
Directed By: David E. Talbert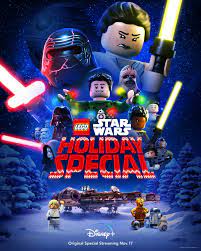 LEGO STAR WARS HOLIDAY SPECIAL (2020)
Synopsis: "The LEGO Star Wars Holiday Special" reunites Rey, Finn, Poe, Chewie, Rose and the droids for a joyous feast on…
Starring: Kelly Marie Tran, Billy Dee Williams, Anthony Daniels, Matt Lanter
Directed By: Ken Cunningham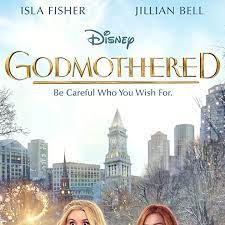 GODMOTHERED (2020)
Synopsis: Set at Christmas time, "Godmothered" is a comedy about Eleanor, a young, inexperienced fairy godmother-in-training (Jillian Bell), who upon hearing…
Starring: Isla Fisher, Jillian Bell, Santiago Cabrera, Mary Elizabeth Ellis
Directed By: Sharon Maguire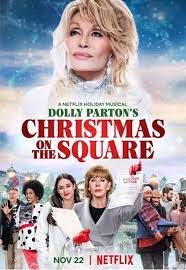 DOLLY PARTON'S CHRISTMAS ON THE SQUARE (2020)
Synopsis: A woman who plans to sell a small town without regard for the people who live there receives a visit…
Starring: Dolly Parton, Christine Baranski, Treat Williams, Jenifer Lewis
Directed By: Debbie Allen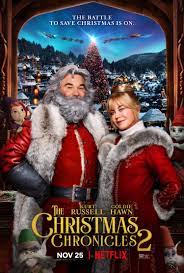 THE CHRISTMAS CHRONICLES 2 (2020)
Synopsis: Teenager Kate Pierce is reunited with Santa Claus when a troublemaker threatens to cancel Christmas — forever….
Starring: Kurt Russell, Goldie Hawn, Darby Camp, Judah Lewis
Directed By: Chris Columbus